All-on-4 Dental Implant Case Examples
Full mouth rehabilitation with full digital workflow, done in 7 days
ALL-ON-4 DENTAL IMPLANT (FULL ARCH IMPLANT)
WITH FULL DIGITAL WORKFLOW
Special Package "One Price Package for Full Mouth Implants"
with all inclusive price
One Price Policy For All-on-4 Dental Implant in Bangkok
BFC Dental offers *ONE PRICE PACKAGE* for "Full Mouth Rehabilitation" in Bangkok at fixed price in which include full mouth dental implants treatment in Bangkok with Full Digital Workflow by our implant specialists and transportation. Full mouth dental implants treatment with Full Digital Workflow will be taking care by our implant specialists. By choosing dental implants or All-on-4 one price package with us, you will get the best deal, competitive, and all inclusive price.
BFC Dental – Full Mouth Dental Implants (All-On-4) Treatment in Bangkok With JCI Accreditation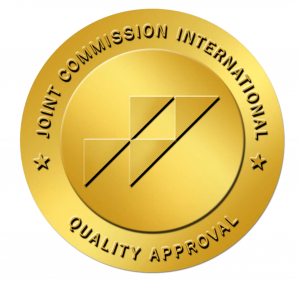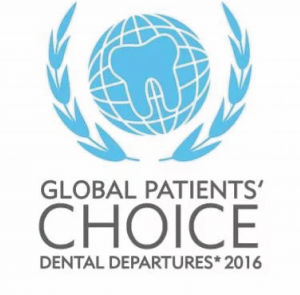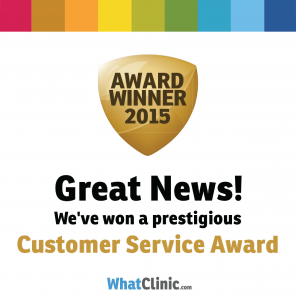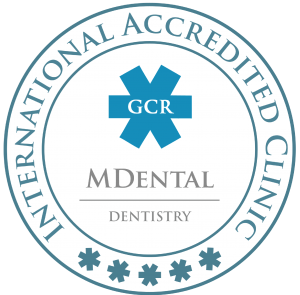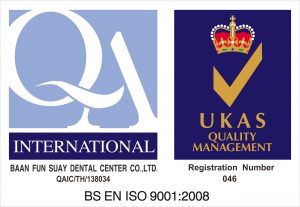 Full Mouth Dental Implants (All-on-4) Treatment Package Cost
One Price (All inclusive) for All-on-4 Dental Treatment and Transportations
Comparison Between Acrylic (PMMA) Vs Zirconia (Ceramic) Bridge
Acrylic (PMMA) Bridge

Zirconia (Ceramic) Bridge

Aesthetic 

Less natural and can stain easily

Look more like natural teeth

Life Span 

Shorter, require to replace bridge




every few years

More stable and long lasting

Durability 

 Cracking or breaking are possible

Stronger

Price

Cheaper

More expensive

Hygiene

More difficult to clean 

Better hygiene, does not attract plaque or bacteria
Full Mouth Dental Implants Treatment Package: What Will You Get?
For the one price policy of full mouth implants' package, we provide you full service at "All-inclusive" price, to make your dental trip easier, which include the following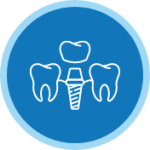 Full mouth restoration with immediate loading implants (All-on-4) at fixed price done by our dental implant specialist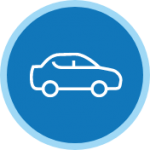 Transportation service
– Free pick up service from the Airport to the Hotel and vice versa
– Free pick up service from Hotel to BFC Dental clinic and vice versa
English speaking is available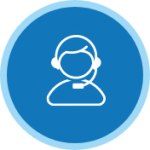 Free online consultation via an email before visiting us
– X-rays (OPG or CT Scan) and oral photos are required  
All-on-4 Treatment Procedure
Step 1: Diagnosis and dental treatment planning
At first visit, a perform of a full oral examination is required by a implant dental specialist by taking x-rays and 3D CT-scan for dental treatment planning; the dentist will evaluate according to bone density, nerves positions, sinus positions, etc. In this step, the patient will be informed about treatment plan and the number of implant units.
Step 2: Implant installation and taking digital impression
A dentist will place the implant units as planned. There is a treatment for a severe abfraction, abrasion, or lose teeth case by removing all teeth and replacing them with full mouth implants using immediate loading implant technique which can be done in the same day. Once the implant surgery has done, a dentist will take impression or scan your teeth for denture fabrication to be inserted in the next visit.
*In case of insufficient bone or bone loss, bone grafting may be needed.
Step 3: Attaching fixed bridges 7 days after implant installation
A dentist will attach fixed bridges (acrylic bridges) 7 days after implant insertion. ฺBridges' material and color are made to look similar to natural teeth. After dental implant surgery has been done, the next step is set up the follow up appointment within 6-12 months before getting permanent bridges to ensure that gum condition is good, and there's no abnormalities.
*Remarks
Only 1 trip is required for Full Mouth Implants treatment with Acrylic (PMMA) bridges

2 trips are required if the final restoration is full Zirconia bridges

If you prefer Zirconia bridges , 2

nd

visit should be 6-12 months after installation of Acrylic bridges
Why All-on-4 Dental Implant?
Replace missing teeth by fixed denture that functions like natural teeth
Esthetic natural look that shines your natural smiles
No worries about loosen or fallen bridges

Restoration of full chewing function and better digestive health
Enhance quality of life, self-confidence and personality
Improve your phonetics / Clear speech
Removing denture to clean up is unnecessary, patient can brush teeth just like daily life
All-on-4 Dental Implant Case Examples
Full mouth rehabilitation with full digital workflow, done in 7 days
Full Mouth Implants Dental Treatment by Dental Implant Specialists
One of our dentists who specialized in implant dentistry "Dr.Manapat Thaveeprungsiporn"
MSc in Specialist Practise of Dental-Facial Orthodontics (University of Bolton)
Postgraduate Diploma in Clear Aligner Therapy (City of London Dental School, University of Bolton)
Fellow of the International Orthodontic Society (FIOS)
Fellowship of Advanced In Implantology from the German Society for Oral Implantology
Certificate Advance Implant course (Harvard University)
Certificate Digital Dentistry (University of Nevada Las Vegas)
Invited speaker for Neo-Biotech & Osstem in Dental Implant, Clear Aligner
Find out more about his dental implant treatment at
www.instagram.com/allonfour_dr.manapat
All-on-4 Dental Implant Procedures