The Replicate System (Quality made in Germany)
Fully Customized Tooth Replacement
For many of us, a trip to the dentist is met with a sense of dread. The REPLICATE Immediate Tooth Replacement System is helping to change that. This revolutionary technology enables your dentist to replace a tooth quickly, easily and naturally.
Each REPLICATE Tooth is produced individually for each patient based on a 3D radiograph (CBCT scan) and the dentist's prescription and is an exact replica of the non-salvageable tooth to be replaced. The REPLICATE Tooth is implanted in the same treatment session, directly following the extraction of the tooth. All components of a REPLICATE Tooth are custom made to meet each patient's individual needs. This includes, among other things: defining the shape of the zirconia ceramic structure that will replace the tooth; adjusting the insertion depth to optimize esthetics in the buccal region; reducing the root surface, if bone augmentation is to be performed concurrently; and correcting divergent roots.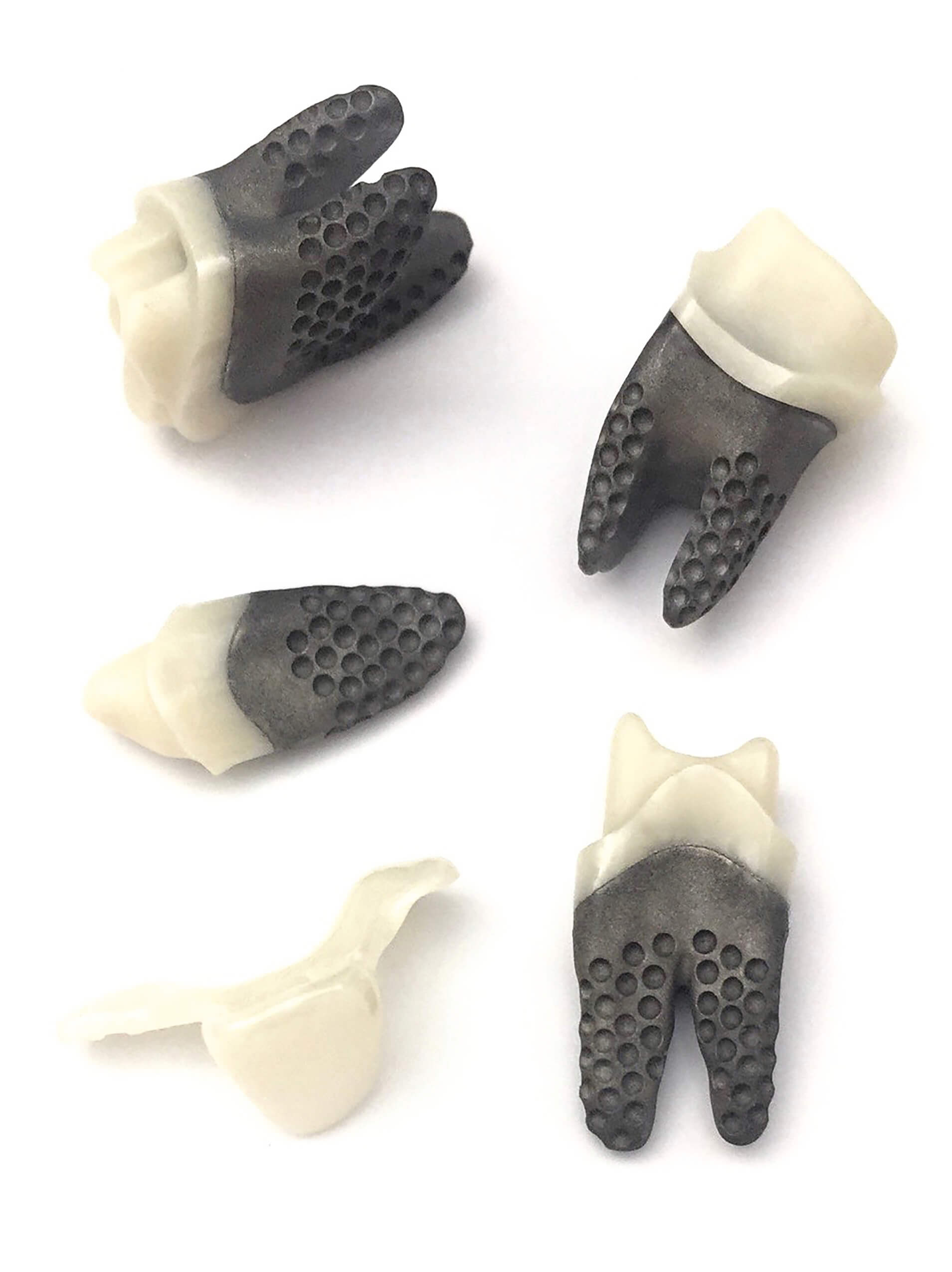 A fully individualized replica of your tooth is created after taking a 3D X-ray and a digitized impression of your natural teeth. Your original tooth is removed and immediately replaced with the REPLICATE® Tooth. Instant aesthetic results are ensured by using a temporary crown which also protects your new tooth while healing. After the healing period the Temporary Protective Crown is simply removed and replaced with a final permanent crown.
The REPLICATE System procedure is less invasive than traditional dental implants. The entire process is usually complete in about six months.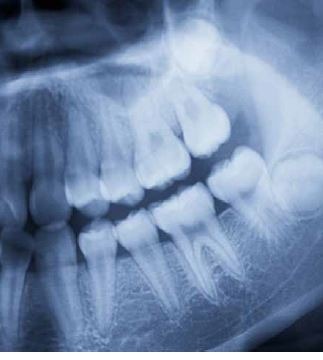 Consultation with Dentist and Imaging
At your first appointment, a physical or digital impression of your teeth plus a three dimensional X-ray is taken. From this a completely individualized replica of your tooth will be created within two weeks.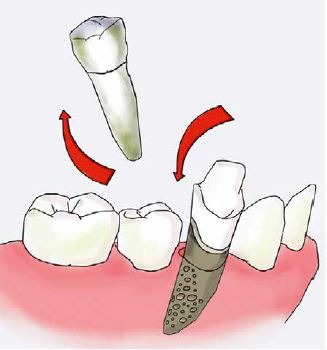 At your second appointment, your original tooth is removed and immediately replaced with the REPLICATE Tooth. To protect your new tooth during healing a Temporary Protective Crown is bonded.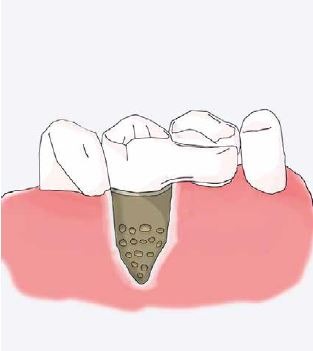 Our new tooth will require approximately six months to heal and become strongly embedded in the surrounding bone. During this time your dentist will give you instructions regarding diet and oral hygiene.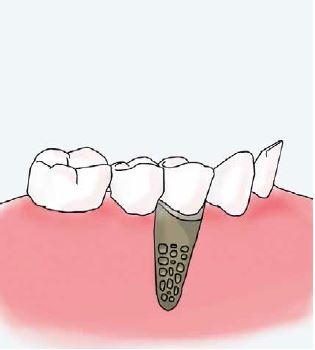 After healing is complete, the Temporary Protective Crown will be replaced with a final permanent crown that is colored to match your surrounding.
Main benefits of the replicate tooth
The Closest Thing to Nature
A REPLICATE Tooth is an individualized replica of your original tooth from root to crown.
No Damage to Healthy Teeth
Only the defective tooth is replaced. There is no need to file or damage adjacent teeth.
No Drilling, No Cutting 
The REPLICATE® Technology allows a minimally invasive procedure. Placement of a REPLICATE® Tooth does not require drilling into your bone or cutting your soft tissue.
No Waiting 
Your old tooth is simply removed and replaced with the REPLICATE® Tooth during the same appointment. You leave with your new tooth the same day.
Less Pain 
Most patients report only minimal discomfort after the placement procedure.
Open Daily
9:00 AM – 8:00 PM