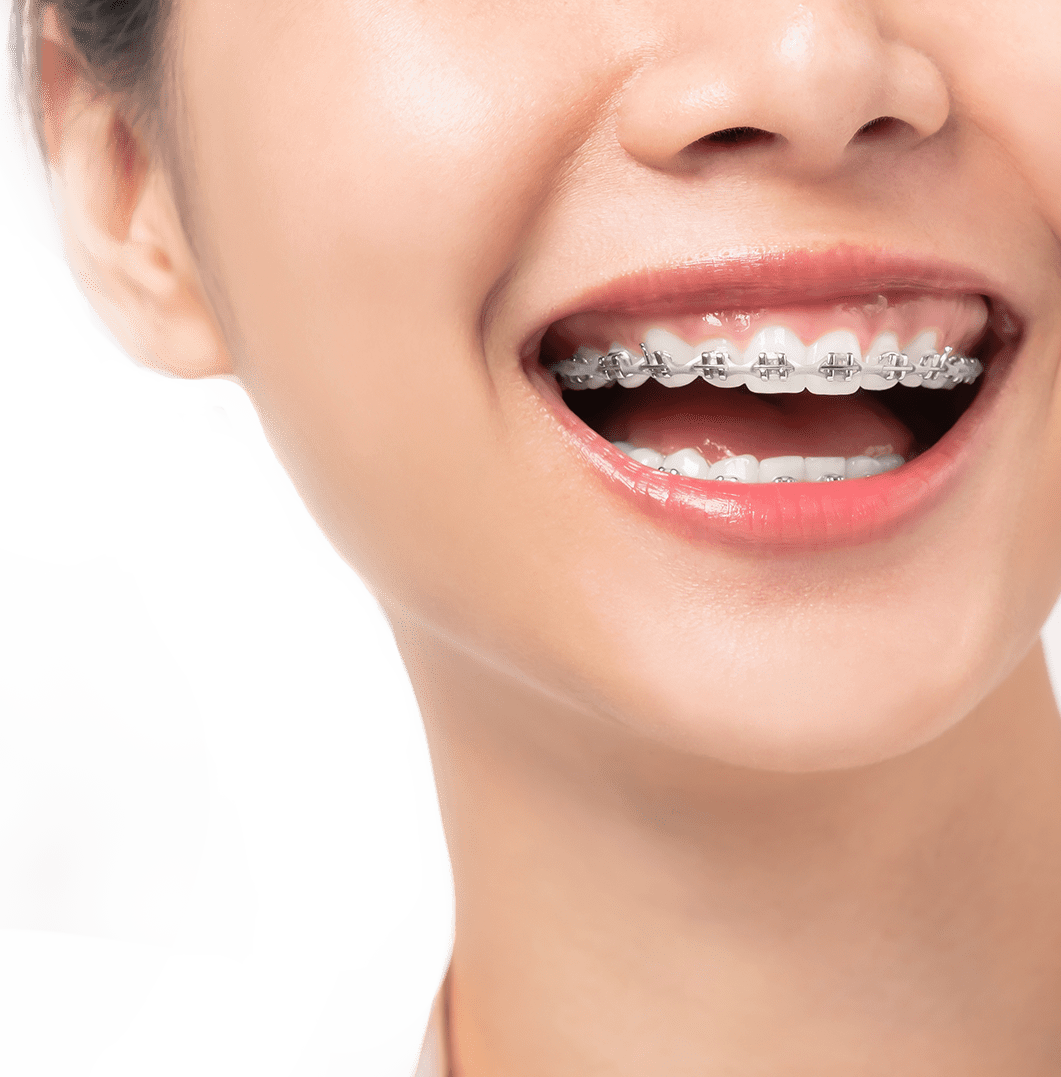 Orthodontics
Special deal, ONE PRICE For all cases
(For both non-extraction & extraction cases) 39,000 Baht
ONLY 1,500 Baht monthil payment
*ผ่อน 0% นาน 26 งวด ไม่ต้องใช้บัตรเครดิต
ฟรีของแถม 5 รายการ
Orthodontics or fixed braces is a dental treatment for malocclusion, a condition in which the teeth are not correctly positioned such as crowded teeth, open-bite,
gapping teeth, and deep bite. There are several types of orthodontics that has different brackets design and materials in which affect "teeth movement" in dissimilar way
Metal braces, generally combine with 3 main parts;
• Brackets is a small metal or ceramic that attached to the teeth in which similar to a wing where a dentist will attach O-ring and the archwires can be placed in the slot of the brackets. Normally brackets are made from stainless steel, they serve as a guide to move the teeth and hold the wires
• Archwiresis the main wire that is attached to each of brackets and guides the direction of teeth movement.
• Ligatures or O-rings used to hold archwires into brackets in order to pull teeth into the correct position. For ligatures, there are 2 main materials which are an elastomeric and stainless steel ligature but mostly known is O-rings that come in a variety of colors and can be able to change at every visit
How many types of orthodontic brackets?
Metal braces are the most common type of braces where stainless steel brackets and wires that attach to your teeth with rubber bands. For this type of braces, a patient needs to visit the dentist every month in order to makes adjustments to the wire. This can be treated both an extraction case and a nonextraction, mostly treatment duration is approximately 1-4 years depending on individual cases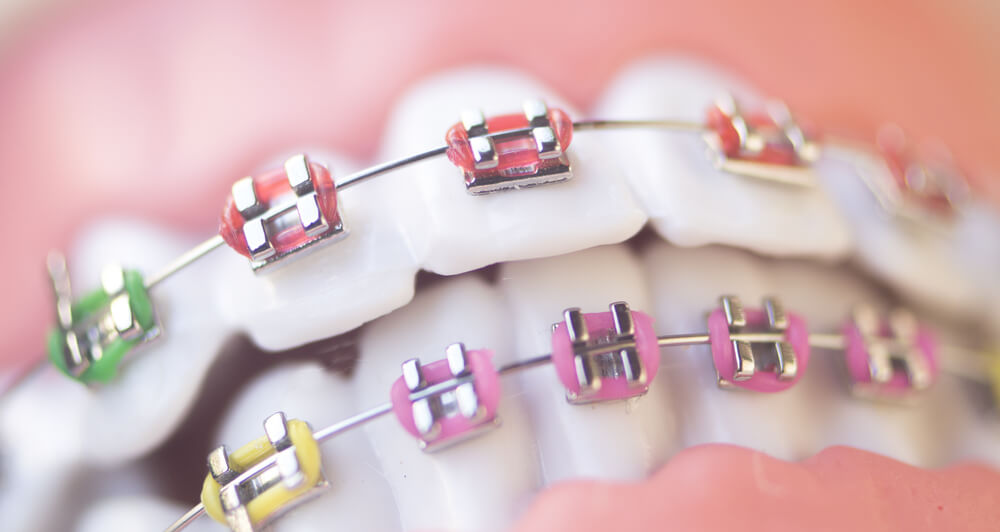 2. จัดฟันแบบไม่รัดยาง (Self-Ligating braces)
This type of braces does not require the use of rubber bands, instead they use special type of clips or doors to hold the wire onto bracket, resulting in less friction on
teeth and faster treatment result than traditional metal braces. For self-ligating braces can be treated both an extraction and non-extraction cases. The brackets for
self-litigating braces can be made of metal, ceramic, or clear material and mostly known as Damon braces and WePass.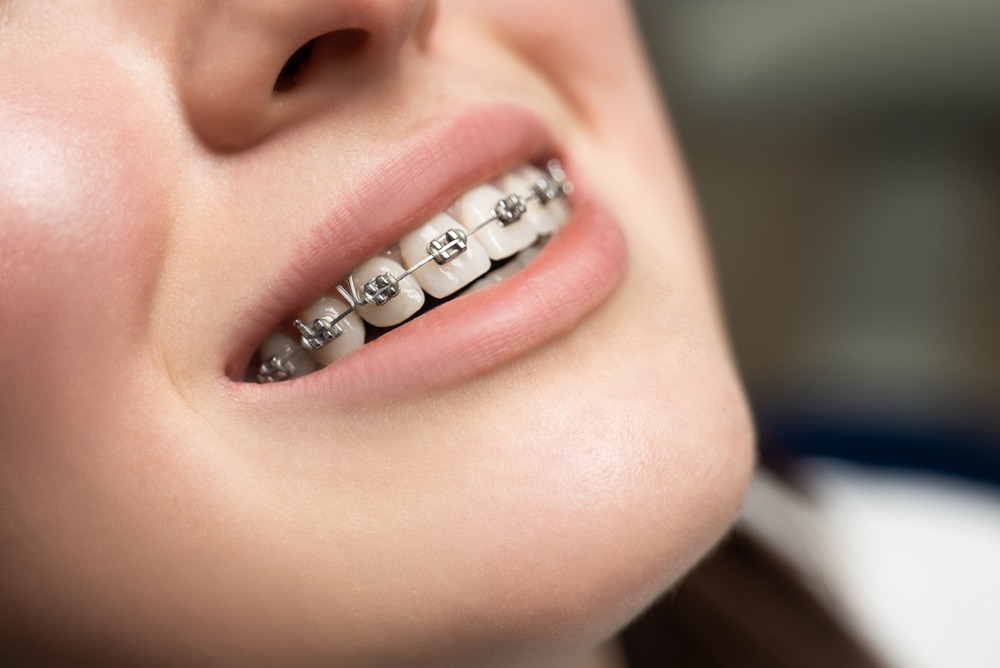 Promotion for metal braces
Extraction and Non-extraction case 39,000 Baht
| | |
| --- | --- |
| Payment: 26 installments | 1,500 bath x 26 installment payment |
Get free 5 items
– Retainers
– Consultation fee
– X-rays fee
– Photography fee
– Dental Impression fee
*Remarks
– Installment payment plan could be change in case of earlier finishing treatment, the
patient requires to pay outstanding balance at last visit
– Price excludes sterilization, mini screws, additional orthodontic tools, medical (if any),
and losing of brackets fees.
Promotion for WePass (Self-ligating braces)
Fixed price with unlimited screws
Non-extraction case 39,000 Baht
| | |
| --- | --- |
| Payment: After getting your braces | 5,000 bath x 5 installment |
| Payment: Monthly adjustment of braces | 2,000 bath x 7 installment |
Extraction case 59,000 Baht
| | |
| --- | --- |
| Payment: After getting your braces | 5,000 bath x 5 installment |
| ปPayment: Monthly adjustment of braces | 2,000 bath x 17 installment |
*Remarks
– Price excludes consultation, dental impression and photography, x-rays, a teeth cleaning, additional orthodontic tools, sterilization, retainers, medical fees
Promotion for Damon braces
Non-extraction case 49,000 Baht
| | |
| --- | --- |
| Payment: After getting your braces | 7,000 bath x 5 installment |
| Payment: Monthly adjustment of braces | 2,000 bath x 7 installment |
Extraction case 69,000 Baht
| | |
| --- | --- |
| Payment: After getting your braces | 7,000 bath x 7 installment |
| Payment: Monthly adjustment of braces | 2,000 bath x 10 installment |
*Remarks
– Price excludes consultation, dental impression and photography, x-rays, a teeth cleaning, mini screws, additional orthodontic tools, sterilization, retainers, medical fees
Open Daily
9:00 AM – 8:00 PM