Enjoy your nice smile and much more in Thailand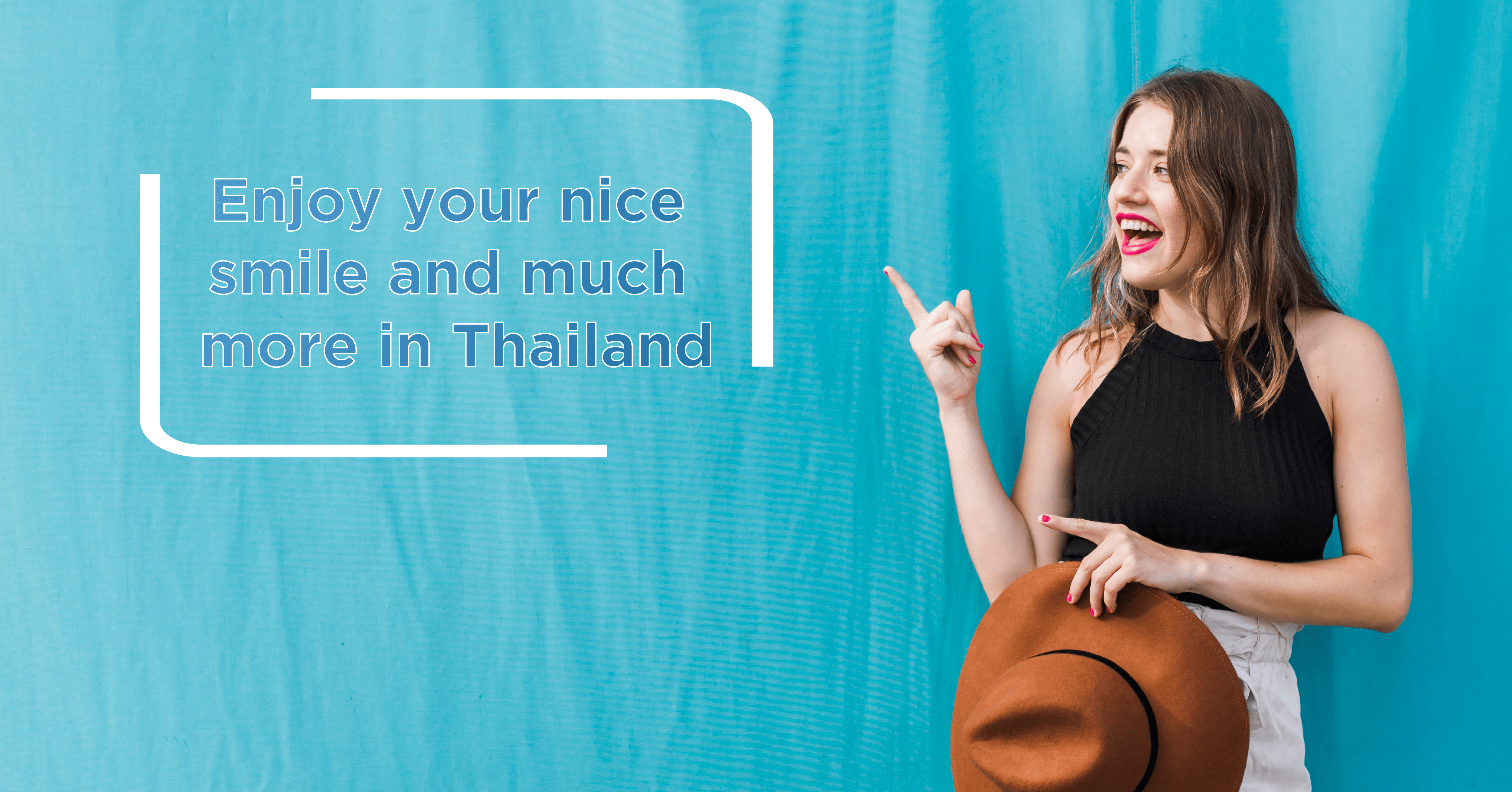 You can be certain that you will receive more than just a standard dental treatment when you choose BFC Dental. We understand that patients coming all the way across the globe look for more than just a few trips to get their dental work done. Thailand is renowned for its unbeatable hospitality and service mentality. Smile at us and you will be smiled back bigger and brighter J. The Land of Smiles will never go out of fashion.
In Thailand, assistance is offered even before you look out for it. Come to Thailand and you will quickly learn how helpful Thai people are. Thais' helpfulness will make visiting a foreign country a much more meaningful experience. Thai people will go to extreme lengths in trying to help you. Don't worry if you do not know where to eat out or if you get lost. Despite the language barrier, there will always be someone to help you find a solution. Plus, you will always learn to master a phrase or two from kind people you meet along the road. Those are few reasons why Thailand is well loved by travelers.
The warmth and helpfulness of Thai people extend to all corners of service-related businesses. Travelers will always find best prices accompanying great services from north to south of Thailand. If you are looking to visit landmarks of Thailand, whether they are in Bangkok, Phuket or Chiang Mai, you can easily find accommodation with exceptional services, and most importantly, within your budget.
Dental service is no exception. Keeping up with advanced technology and paying extra attention to service always go hand in hand. At BFC Dental Center, we provide various channels for enquiries. Our team ensure that you have thorough information about our treatments before you decide to invest in your dental care with BFC Dental Center. We will be delighted to discuss with you and help you decide which treatment is best for you. Please feel free to visit our website https://www.bfcdental.com and direct us for free consultation via email contact@bfcdental.com. Make sure you subscribe and you will not miss out on BFC Dental special promotions! https://www.bfcdental.com/en/promotion/
{{cta('ddf5d011-1a83-42b0-a8c4-286f7bea28cb','justifycenter')}}