Put your worries to rest, choose dental care in Thailand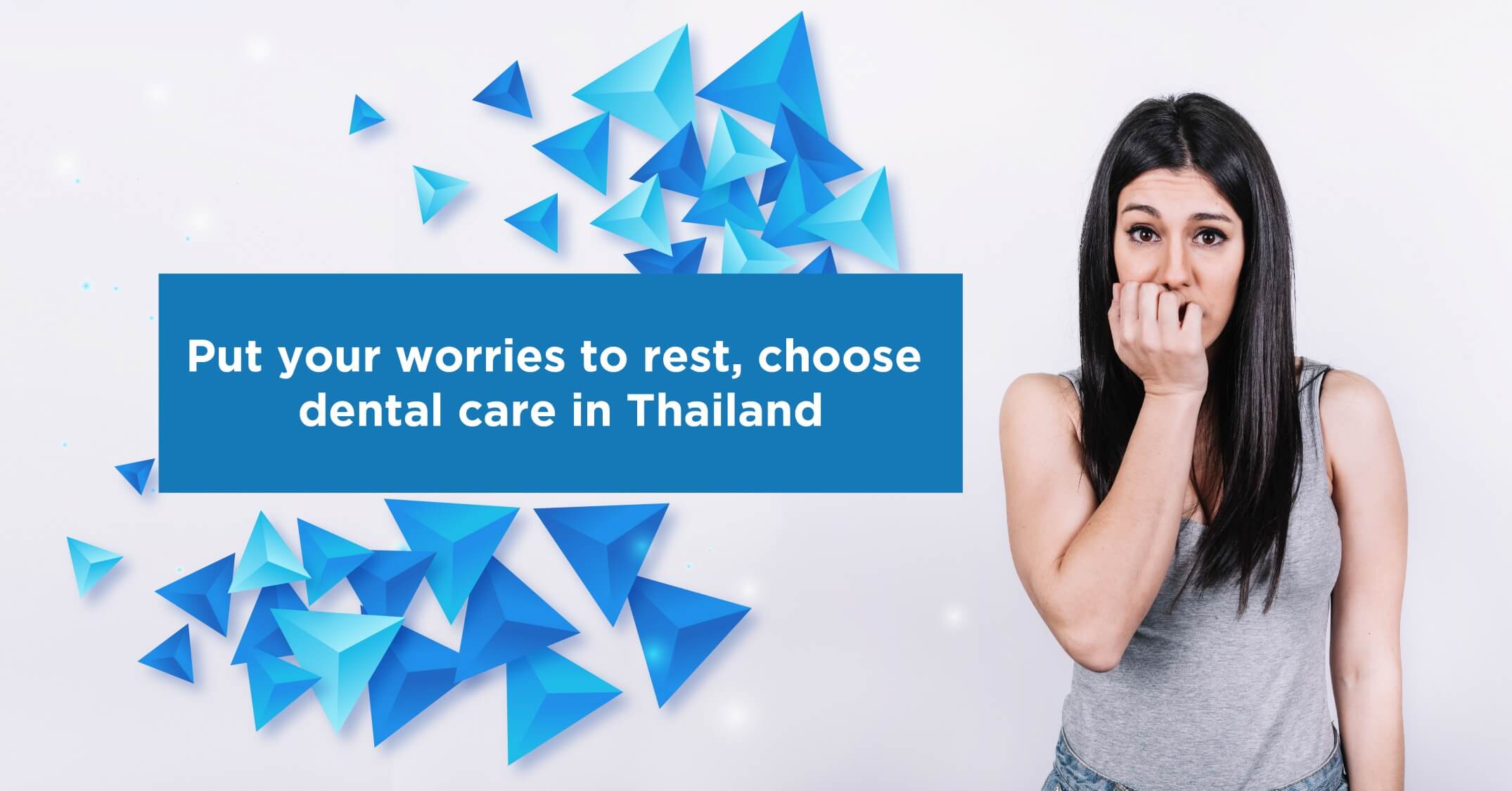 Nowadays, if you are looking for dental care in Thailand, there will be various dental clinics for you to choose from around the country. Each clinic has their own price, service, and treatment procedures. Because there are many dental clinics for patients to choose from, comparison definitely occurs.
BFC Dental Clinic offers a comprehensive service including medical equipment and staff. Also, our dentists are ready to take care of your dental health.
Our staffs are well-trained and ready to communicate to international patients. you can rely on us to deliver treatments tailored to your budget and to your time-frame. We also have international accreditation, including with the International Congress of Oral Implantologists. We conform to internationally-accredited protocols concerning hygiene and safety.
Don't worry if you travel alone or if it's your first time in Thailand. Our team will provide you with comfort and convenience both before and after your dental treatment. You won't get lost on your way to our practice because we provide shuttle service from the airport or hotel, by a friendly, service minded, and skillful driver.
All of your worries will be gone when you are provided with clear communication, top quality service, convenience, comfort, and safety. Your satisfaction is always our priority. You can be sure that you are never trading top quality at a reasonable price. We are accredited by ISO, recognized by Dental Departure and Whatclinic Website as the top dental provider in Thailand, or find us on Global Clinic Rating. All of these recognitions make BFC Dental Center worthy for patient's choice. We will make sure that we return those beautiful smiles to our patients.
{{cta('ddf5d011-1a83-42b0-a8c4-286f7bea28cb','justifycenter')}}